Your link to Social Media training and tools!
WHAT IS SOCIAL SYNERGY ELITES?
3 TRAINERS PROVIDING YOU AMAZING CONTENT TO USE AND BUILD YOUR BUSINESS EVERY SINGLE MONTH!
A private Facebook group for ALL DIRECT SALES CONSULTANTS from ANY COMPANY where you will get THREE LEADERS and all their content. Let's break it down below, what you'll be getting from each partner:
MELISSA FIETSAM WITH DIRECTLY SOCIAL
Monthly Consultant Planner Printable
Wacky Holiday Calendar Printable each month
12 fully editable quote graphics each month for you to add your own branding
5 party engagement graphics each month
4 themed Mystery Party graphics each month
Monthly National Wacky Holiday graphics/posts for you to use in your business
Curated content/memes for EVERY day of the month for you to schedule/post
A Content Planner printable each month with TONS of ideas for posts and thought out content
A folder of "holiday funnies" graphics for you to share
Folder of monthly themed graphics for you to use in creating your own content
Support from ME and support from your peers who are serious about moving forward in their business
MELANIE MOORE WITH SOCIAL SYNERGY GROUP
Melanie brings the LIVE training to life! Each month you'll get Live training where we collaborate on specific topics to help you rock out your month and business!
She offers tips and tricks all month long in all different areas of your business.
JULIE SHILLING WITH ANGEL KISS DESIGN
Set of Interactive Graphics
Motivational Quotes for you to use
Funny graphics for you to use
Interactive questions/graphics for your groups/parties/pages
Tips & Tricks
Printables
Games for your customers
Trackers for your business/goals
Printables for your party guests
Themed Party Graphics
an entire party in a box highlighting a certain theme. You'll get banners, graphics, and even printables to have an entire party ready to launch each month
What does it cost?
$10 a month! For $10 a month:
You have access to everything above +
Training from leaders in the field from different companies
Lots of Facebook LIVE chats and brainstorming together on the group
Monthly Challenges to push your business to the next level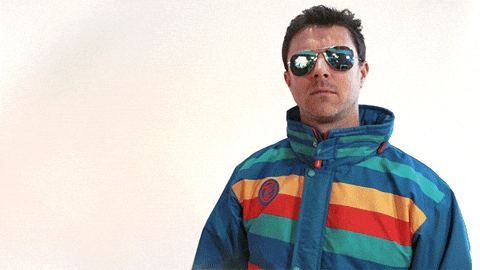 How do you join?
Complete these 3 steps…
STEP 1:
Simply click the subscribe button below! You will be emailed the link to join your new group. Make sure you add your FACEBOOK NAME so I can relate the payment to the NAME. You will be billed $10 monthly and you can stop that subscription at any time!

STEP 2:
Fill out this form: https://goo.gl/forms/ujtJLh1atyyKLC0k1
STEP 3:
Request to join your new group: https://www.facebook.com/groups/303679593421359
Here are some reviews from some of our Elite members:
Heather StClair: For me, like I said in my live last night, it's been the confidence to just try something and not be afraid of failure. Just do it. I lurk a lot (I work 3 jobs in addition to my ds gig) so it's also helpful for me not to reinvent the wheel.
Deborah Granbery: it is the best investment I have made for my ds businesses and I am able to use all the information for both! Like I said before, first time I have been able to get a HOTM club in more than 2 years and I did it sitting in a hospital!! Woohoo!!
Jess Taylor: I cancelled all other "helpful resource" subscriptions because they were more expensive and did not help as much as Melissa has helped in the last two months! I joined right away and I still have a lot to go back to, I lurk a bit too, but the interactions between everyone, even from different companies, all to help each other grow everyone's business is priceless. $10 a month is SO SO SO worth all the ideas and coaching from Melissa.
Amy Wojtanowski: I love the Melissa Fietsam has really made running a DS business easier. I work a 40+ hour/week job, am a full time care giver to my husband and we recently moved! I love social media and have wanted to use it for my business since Day One and Melissa has helped me make it a reality. My VIP group engagement is up, my team engagement is up, my new business page was so much easier to do then I ever imagined! The $10 per month fee is so small in comparison for the information and support you get! 
Michelle Becker: I'm with Jess – the amount of ideas and inspiration that you'll receive from Melissa/Elite (and for only $10 a month!!!) is a full 100% more than you will get from any other promote-your-business source!!! I too have cancelled/unfollowed many others because there is just SO MUCH great content on Elite that budgeting your time to capture it all will be the hardest (and of course the most rewarding ;)) part!
Shelley Ray Flores: I have been so much more focused and less overwhelmed by all of the ideas I am getting in the Elite group. I have cancelled my subscription to 2 other business groups I was in because I've gotten more from Melissa and everyone in the Elite group. I like that we all brainstorm things together so that all DS companies can benefit from the ideas. I love how we get to WORK on things and there is not a lot of "fluff" that doesn't move me forward in my business. We get ACTION items from the group…things to do and move forward with, not just feel good talk and fluffy stuff!!!
Josie Block: She definitely helps get your wheels moving harder. She presents an idea and gets you thinking "How can I apply this in my business?" or use her idea as a template for something that works for your customer base. She really helps (whether she realizes it or not) you stay focused one 1 set thing each day that will help you WORK SMARTER not harder on your business.
You also get to brainstorm ideas with other members of the Elite group. We encourage one another and give suggestions to members to regardless of their DS company that we think would help. (If they aren't with Thirty-One we speak to them as if we were a customer).
Definitely worth the $10
Cathy Eads: I like that every thing Melissa shares is practical and usable immediately, with very clear and easy to follow instructions (often with a video) and there is no "fluff" it's all "meat." I also appreciate that she keeps her trainings brief and to the point, so I can maximize my time! I learn new things almost every day and there is a sense of positive camaraderie and inspirational community in the Elites group.
Shannon Wendel: being new and having tons of questions, i was hesitant to join a group of such experienced people but then figured where else would i want to start?! – i love it – someone always answers my questions or i can search the group and find it – no digging around the internet – professional, honest answers in one place and for $10.00?? seriously, i'm a single mom with three kids and work full time – 
🙂 ain't got no time for that! 
🙂 thanks Melissa Fietsam (and the rest of the group) 
Jennifer Pary: Belonging to directly social elites–priceless for everything else there's MasterCard 
😂seriously I can't even keep up with all the tips ideas how to videos. I can go at my own pace and go back and watch. I love getting Facebook scripts so all I have to do is tweak them. My time is valuable and to have this done is worth way more than $10 to me.
Angie Hossler: For me it's the great information that is provided. How to get more interaction from your VIP group, what to post to get the interaction, what to post on a business page and all the knowledge and great ideas from Melissa. Melissa has some awesome ideas that help me get my creative juices flowing and expand my business. If your not in the elite group you are missing out. The $10 a month pays for it in sales etc. I know I've wasted $10 on other things and never gotten the return I've gotten since being in the elite group.
Direct Sales and Social Media Marketing made EASY.
**You can try it out and see if it's for you. You control your subscription and can cancel that at any time!
**In the event that you cancel your subscription, you will be removed from the Elite Group immediately upon doing so.
Melissa Fietsam
@DirectlySocial