Hey friends!
Happy Spring!! Do you have spring fever?? I definitely do!

April is such a beautiful month! It makes me think of rain washing away the winter yuckies, new beginnings, the weather getting warmer here in Ohio, umbrellas, rain boots and Spring Break! If you walk around the Dollar Tree (my fave store), you see lots of bright colors, flowers, kites, seeds,etc – things that make you want to crawl out of your winter cave and do something! Are you ready to do something?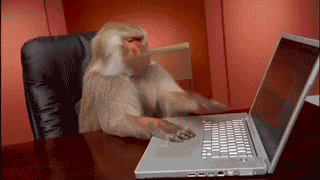 You have to look for ways to set yourself apart from the masses and stand out.
Here are some fun April Marketing Ideas to get you excited about Spring too! Easter is April 12th, so you've got that for half the month!
#1 April Fools Day (4/1)
In social media, what makes people laugh makes people share! Using your business, how can you trick your followers into a giggle or two. If you sell kitchen products, maybe you share an awesome free recipe that goes all wonky at the end. People like to do business with people they like! Show off your fun and silly side!
 #2 – Easter (4/12)
Easter is the perfect time to share a little of the "behind the scenes" of your life in your customer group on Facebook, something more personal, not just business. Why not share a pic of your kiddos egg hunting, family dinner or family photo in your pajama Easter photo lounging on the couch Corona style. Let people see the other side of you, the personal side, which is great for creating engagement and building relationships. Ask people to show their favorite Easter Egg Hunt photo of the day, later on in the evening!
#3 Change your FB Customer Group cover photo to something more "April-y" themed
This is an easy way to update your group and get a post into your group member's news feeds. Make sure you are using that prime real estate of the cover photo space as best you can. Make sure you are not always just featuring product, be sure to include your smiling face sometimes!
 #4 Update your Facebook Business Page cover photo to something more Spring-like
Make sure you are updating your Facebook Business Page with the season, you definitely don't want a cover photo featuring Christmas items up when it is April. But I cannot tell you how many times I see this on some of your business pages. Your cover photo is like your storefront window for your business, make sure it is attractive and in-tune with the season.
 #5 Bunny Bucks
Remember Cupid Cash from February? How about some Bunny Bucks for April? Your customers "earn" $1 in Bunny Bucks for every $10 they spend with you in April. The Bunny Bucks is only redeemable with you and only redeemable in April, so it gets you sales this month and potentially next month too. If you want to move some cash and carry products, you could easily change the coupon to where they can only redeem the Bunny Bucks toward something you have cash and carry and then payout the difference. For example, if they have $10 in Bunny Bucks and the item is $31, they give you the $10 in Bunny Bucks and pay the $21 difference. That's a sale for April AND a sale for May!
Don't forget to join Directly Social on Facebook:
#5 Spring Cleaning Sale
April is the perfect time to do a "spring cleaning" sale with your business and all of you excess products. If you have products sitting around in your office that you are not using, and even old demonstration items that are still in good shape, let's get them cleaned out! Depending on the rules of your company, you could sell them off auction style in a Facebook event or group. Or maybe just have a photo album in your group with all of your spring cleaning sale items in there and people bid & buy.

#6 Share cute spring recipes, crafts and tips with your followers
I just saw the cutest recipe where you can cut apples and use peanut butter to basically make an adorable spring snail snack. People love that kind of thing and cute tips and ideas like that get shared!! This is called "curating content", go find something cool on a blog and share it!
#7 Create an April Ideas Pinterest Board and share it
Head over to Pinterest and create a theme board for April and pin what you love  for April (tips, recipes, crafts, DIY, cleaning, etc). Once you have a minimum of 10-15 pins (I am sure you will find far more that you love), share the link to your Pinterest board in your customer group, your FB business page, your personal timeline, your customer newsletter, etc. Share it everywhere! Invite them to follow you while they are over on Pinterest! Here's mine
#8 Host a Spring Fling event
Did your company come out with new products recently? Host a Spring Fling theme event online. Even if they didn't come out with anything new lately, it doesn't matter! Spring-ify the current offerings and get people excited! When Spring hits, people are more likely to get out and do something (aka spring fever). Use that to your advantage and host a super fun spring fling event. We all need a little entertainment during quarantine! This would be an awesome place to auction off all those items you were looking to sell off!

#9 Spring Break Staycations
Spring break has a bit of a damper right now! Many people had to cancel their spring break vacations. Why not share a month of staycation ideas that they can do from home and incorporate your product into the ideas! Moms are desperate for ideas and they will appreciate refuge you can give them when their kiddos have spring fever! Show your products in action and how they can enhance their lives and provide solutions for their problems.
#10 Mother's Day
You need to be thinking about marketing Mother's Day! It's right around the corner and you want to make sure people have enough time to order and get their product. So get a list together of some products you can high light as great Mother's Day gifts. Make some bundles. Dress up some baskets to give them ideas. Don't waste time on this, get started now!
What fun April ideas do you have?
Melissa Fietsam
@DirectlySocial