Sometimes we're making too many withdrawals from our "account" when it comes to our customers.
Are you guilty?

🔥

Have you been bouncing checks in your business?


🔥

Having a hard time getting your customers to pay attention?
In 7 Habits of Highly Effective People, he talks about how important it is to make more deposits than withdrawals.
For instance, your always barking at your child: do this, take out the trash, fold your clothes, do the litter, cut the grass, take a shower…to the point where your voice and statements become something they tune out because there is no VALUE.
But when you add deposits…such as: hey great job on your science quiz, want to go catch a movie, I bought this magazine at the store for you, I was telling Grandma today how proud I am of you…you actually turn the tables for both of you.
Same thing goes for your customers. You have to give them more value and stop beating them over the head with offers. Watch the video below for full details…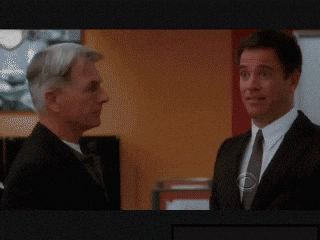 📌

📌

Here's 4 ways to make sure you're depositing more than you're taking away…
#1 Recipes
Everyone loves and needs recipes, right? It doesn't matter what you're making for dinner, show people. We love to see new ideas. In the video below, I talk about intentionally making one meal a week that is $10 or under to make and sharing that with my community. Valuable and engaging information that will keep them coming back.
#2 Industry Tips & Tricks
Whatever your industry is…teach them something about it. If you sell jewelry, teach them things that have NO STRINGS ATTACHED. Find articles related to your industry and experts to inspire you. Your people love what you sell and they would be interested in learning about it.
For instance:
how to store your jewelry
how to travel with jewelry
how to layer jewelry
the future of jewelry
jewelry trends
#3 Seasonal Tips
I want you to think about seasonal tips and tricks you can share.
Summer: road trip tips, camping hacks, summer drink recipes, sun safety tips
Fall: fall bucket list, fall porch decorating ideas, back to school tips
Winter: emergency car kit, ways to entertain kids on snow days, 10 ways to give back on Thanksgiving
Spring: 6 ways to enjoy the rain, 10 tips on starting your own garden
#4 Holiday Tips:
Here you're going to keep your customers informed about the holidays and give them fun tips to enjoy them.
For instance:
4th of July: fun recipes, DIY crafts
Father's Day: DIY crafts, save the date, gift ideas
Memorial Day: BBQ hacks, history of Memorial Day
October: Halloween crafts, cookies, party ideas, decorating ideas, costume ideas
Thanksgiving: how to cook the perfect turkey, easy side dishes, giving tree
you get the idea…
Melissa Fietsam with Directly Social