2 questions that are sure to start a debate in Direct Sales:
What do you think about "kit nippers"?
Do you help your new consultants with their launch parties?

Like everyone else, I'm pretty passionate about the answers to these questions.
So what do I think about kit nappers?
I think God is my judge. I think God put the tools in front of me to be a soldier for Him. And my mission is to spread the opportunity to have a better life through direct sales to as many people as I can. And to not JUDGE who should join and who should not join.
When I joined direct sales I was very clear that I just wanted the products in the kit. Had someone looked at me that day and said…"You know what, I really don't think this is a good fit for you"…I would have walked away from the best thing that ever happened to me. I would have thrown away the best thing to bless my family for over 10 years. I would have thrown away so many priceless opportunities and friendships.
You see, God opens doors for you. But he can't make you walk through them. I believe in fate. And I believe that every situation prepares you for the next. When I have a conversation with someone about the opportunity, I know I am opening doors for that person. I am opening doors for their family, their friends, their communities. So who am I to judge that person and say, nah…you don't belong here.
One of the reasons people discourage kit nappers is because they say "It kills a chain of parties". So you have a hostess and she signs up and you lose all her parties.
Okay. Then you have Vanessa Taylor (my dear friend and fellow director) who was my hostess of mine. Signed up just to get the kit and sits next to me on the beach every year in some exotic location because we always earn the incentive trips together. All because of a kit she "stole". Vanessa is a blessing to my life. And I can't imagine not having her in it. Good thing I didn't try and judge her, hunh?

So that's my two cents on kit nappers. I don't judge people. My mamma taught me better than that;)

So the next hot topic is do you help your new consultants host their launch parties?
YES. I most certainly do. If they are local to me, I do their launch party in person and I do the presentation for them. Why? Because I don't want their first experience with our company to be a stressful one. It's their own party. They're worried about food, who's going to show up, who's texting now, am I doing this right, oh…and how the heck am I supposed to be a consultant?
No thank you. If it is within my power, my butt will be there front and center saying, "watch how easy this is".
If they're not local, I will run their Facebook party.
And it WORKS. Why?
Because I'm the expert. And I get the bookings for her to help her get started. She gets to see a party presentation and I help her get bookings. Now the nay sayers will say…she can come to one of YOUR parties. That way you're not "wasting your time". I'm sorry, but time with a new consultant is never wasted time. And if they follow me at one of my parties, how does that help get them get solid bookings on the calendar?
I can do that for them. That is an investment that is well worth my time. And it has financially been one of the best decisions I've ever made in my business.
From a good friend of mine, Melanie Moore…
"You know why women say…yeah, I don't want to sell it, I just want the kit. Because they don't believe in themselves. Because they don't believe that they can enroll and be successful. And "when they fail", they can say, yeah, I just signed up for the kit."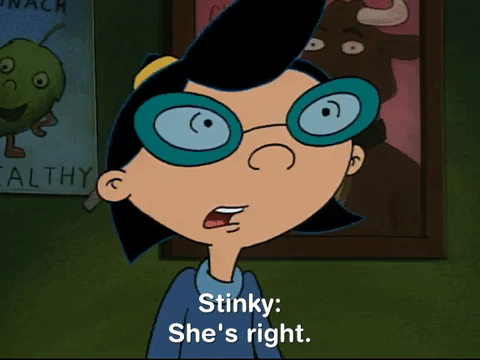 But when you treat every new consultant the same…you see magical things happening. You see all those kit nappers doing trainings, participating in events, chiming in on team pages. From the book Creating Magic: "You know when you were a little kid and you were playing tag and you eventually would start to make noise…You know why? Because eventually, everyone just wants to be found". Think about that. REALLY think about that. YOU create the magic and the environment to spread this opportunity and make them believe in themselves. You can offer that to them through direct sales.
The key is to have systems and trainings in place for those new consultants. That way everyone gets treated the same. Everyone gets the same opportunity.  No judging coming from my corner. You may just want the kit, but I'm going to show you a community that you won't want to leave 😉
If you'd like to learn how to train your new consultants, check out this quick start program designed for any company to get their new consultants selling FAST!
Melissa Fietsam @DirectlySocial