We all run contests in our businesses. No matter what social media platform you're playing on, here's your TOP 10 List of Prizes that will benefit YOU & your CUSTOMERS.
Make no mistake about it, there are good prizes and bad prizes.

And you HAVE to stop giving crap away for FREE:
First let's talk about the difference between good giveaways and bad giveaways.
A good giveaway will always benefit your business. We don't just give things away for nothing. That is bad. And a waste of money. And I like my money.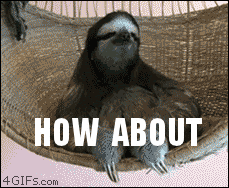 Think about your goal for the giveaway.
What's your goal?
What is the value of the giveaway?
What is the start and end date?
What actionable things do they have to DO in order to be entered in to win?
Who is our niche?
What is your theme?
Where do you post it?
What were the results?
Now the most frequently asked question I get in my business is "BUT…WHAT DO YOU GIVE AWAY?"
So I've come up with a list of the top 10 things to giveaway for ANY giveaway. And most importantly, why.
Free Stuff:
Do you have product from your business that you get for free? Here's a thought:
Get a new product line
Make a video and graphics so you have the info to share
Then do a giveaway and let your customer do the talking for you.
$1 Items:
I cannot tell you how much I love the Dollar Tree. In fact, here's a board full of ideas I've used for giveaways on Pinterest from the Dollar Tree: click here
Wendy's Ice Cream Key Tags: They go on sale a couple times a year for $1. They're the BEST giveaways ever! Buy'm up!
Lottery Tickets: with a note that says it's your lucky day!
Product:
I'm guessing you have a closet full of product that's not doing you a damn bit of good. Is it making you money sitting in your closet?

Holiday Stuff:
For instance, right now it's Valentine's Day everywhere. There's enough pink to actually make me nauseous. So go to Target dollar bins or the Dollar Tree and get something stupid and PINK for cheap…slap a sticker on it, and mail some love to your peeps. Every holiday has aisles and aisles of FUN little things that are holiday themed and CHEAP.
Sneak Peeks:
Here's a thought. Every now and then, make your customers WORK to see something new. Like this post and tell me your favorite product and I will message you back a pic of the new line launching next month. Now why on earth would you do that Melissa? Oh, I don't know…maybe to start some actual CONVERSATIONS with my customers and not cost me a PENNY.
Random Items:
Some of the biggest giveaways I've done have had nothing to do with my business at all.
A copy of a book I loved
A gift certificate to Teachers pay Teachers website
A planner
…nothing says you can't be smart and reach new customers with a specific niche giveaway.
Have you joined our Facebook community? Click here
Referral:
Give a friend some of your product and do a giveaway for EACH OTHER!
I give you my product, you post and tell your peeps to follow me.
You give me your product and I have my peeps follow you.
#TeamWork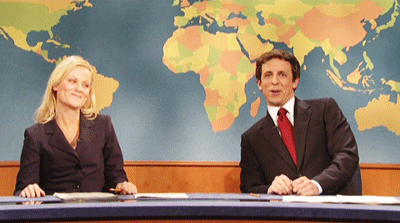 Themed Items:
Go to the daggone Dollar Tree and get a bucket of themed stuff. I love doing this around Halloween. Get a Halloween bucket, Halloween plates, Halloween cups, Halloween napkins, some skeletons, some candy…all for a buck. And BAM! You've got a cute little holiday themed giveaway.
Niche Items:
Target certain niches.
Teachers: Teachers pay Teachers, school supplies
Nurses: clicky pens, uniform store, coffee gift certificates
Office: pizza coupon, Starbucks
Planners: markers, pens, planners, stickers, journals
Kids: coloring contest, crayons, markers
Campers: camping gear
…get creative and reach a new group of people
Coupons:
Give a coupon for your business. $5 off a $20 purchase. Now they have to spend money to use it. That didn't cost ya much, now did it?!

Hope this helps to answer the question of…what do you give away for prizes…cause well, I got tired of answering it. LOL!
Love ya much…happy giveaways!
Melissa Fietsam @DirectlySocail