This is the easiest site I've seen to make some cool video banners for Facebook Business pages.
I use Animoto for lots of things. But the Facebook Business page banner is one of my favorites.
I'm going to walk you through, step by step, on how to make your own Facebook Video banner.
So grab some popcorn and sit back…here's your video!
How much does it cost?
It's fairly inexpensive when you compare video design websites. So many of them are WAY more expensive (with even less options).


But I know what you're saying…Melissa, that's still $8 a month.
I'm gonna give you the same story I give all business owners.
Ask yourself a few questions:
Can you do it yourself?
Probably not. Now there's some freakin' rock stars out there using iMovie and apps and all kinds of jazz. But if you don't want to spend a lot of time learning a new platform, you're going to have to pay for convenience. And there's no shame in that game people. You can't be great at EVERYTHING. So you have to pay for what you're not that great at. #GetOverIt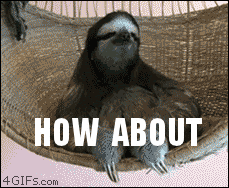 Will it make you money?
Now, if we're talking about buying lives on Candy Crush…NO! But creating professional videos can:
make you look credible
make your customers stop scrolling and LOOK
give you an edge over other people in the same business
…then it WILL generate some income and interest
There's a lot more Animoto can do for you:
Instagram videos
Product spotlights
"About Me" video instead of a photo…way cooler chica.
Videos for Facebook
Music library to add to your videos
So maybe try it for a month and see for yourself! Sometimes we simply need a little inspiration to jump start some excitement and ignite a fire in our business. If you need that, give it a try.
#PeaceOut
Don't forget to check out our training page!