So while I was in Disney World countdown here at my house I felt like I had to get everything that ever needed done… finished before we left, do you ever feel like that?
Like projects I have been keeping on the back burner for months, all the sudden I feel the urgency to complete them ALLLLL before I leave on vacation for a few days, why do we do that to ourselves? LOL!


So, my friend Melanie Moore (you probably know her from CinchShare) and I had breakfast recently and she was telling me about this thing she does every year with her networking group and I asked her to share it here (and now I can go finish up some of those million projects I thought I needed to get finished before I left!).
From Melanie:
"Every summer with my Direct Sales networking group we host something called our Dollar Days training! The concept is super simple and we look forward to this meeting every summer.
Basically everyone goes to a local Dollar Store and purchases $5 worth of "stuff" they will use in their business for recruiting, incentives, happy mail gifts, recognition, hostesses, party or booth displays, etc. Items cannot cost more than $1 each and I always tell them to leave their purse in the car because I cannot be held responsible if their $5 trip turns into a $50 trip just because they cannot control themselves in the dollar store! 😉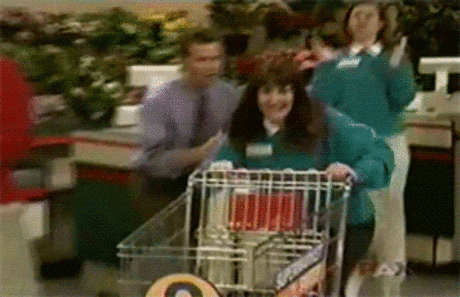 Then at the meeting we go around one by one sharing what we brought and how we would use it in our business, the ideas are BRILLIANT!! It really gets you to think creatively about your business and how to be strategic about what you are spending.
We do our meetings face to face, but you could totally do this online via a zoom call or something with your team or fellow Consultants, everyone just comes to the call with their five $1 items. In face, this online version might be even more fun because we all know that different Dollar Stores have different things in them. The best thing about this activity is that it shows your Consultants that they can find great gifts and ideas without breaking the bank, "giving away the farm", and spending a ton of their party or event profits, you just have to think outside of the box!
Here's an entire board of HAPPY MAIL IDEAS from Melissa too: CLICK HERE
Some more examples from Dollar Days:
– Purchasing a few pairs of "reader" glasses for your home parties and booths so people can see the catalog, even if they forgot their own glasses.
– Acrylic picture frames for booth or display table
– 13oz or less items to send via Happy Mail
– Office supplies
– Bleach shirts (bleach + tshirt + stencil = new shirt!)
I will share some fun pics below from one of our Dollar Days meetings we did at a member's house (potluck style) – try it out yourself, it will quickly become an annual thing for your team!


Melissa Fietsam & Melanie Moore