Summers are just crawling with lots of awesome local vendor table opportunities.
People are out and about and you can really take advantage of the inexpensive, outdoor vendor tables at fairs, community festivals, art shows, wine festivals, carnivals and more!


I have been to more than my fair share of events over the last 10 years and I'm STUNNED at the vendor table set ups many times. It's like people just decided that morning, "Hey! I think I will go set up a booth today!" They're messy, overcrowded displays that honestly look like yard sale tables! Let's talk about 3 important steps when it comes to planning for a booth event!
1. Design with Purpose:
When you are talking about your booth layout, you need to design with purpose.
How much space do you have?
What do you want to have happen in that space?
Do you want a U-shape where customer physically "enters" your booth space?
Or do you want to have one single table out front?
Chairs or no chairs?
How many people can be in/at your booth at one time?
Where will you take orders?
Where does the excess stock and the carrying tubs go?
You need to think this all through long before you are at the event. I have been so many vendor events before where I completely skip over a booth because how they have it set up does not work, it is not welcoming and it is just awkwardly set up. Draw it out in advance or better yet, set it up in advance in your basement or office so you can get a good look at it and what you are thinking, sometimes you just need to "try it on" and see if it fits, kinda like that outfit you thought was amazing until you actually tried it on in the dressing room. What you think looks good in your head doesn't always look good once you try it, right? Take the time to make this right!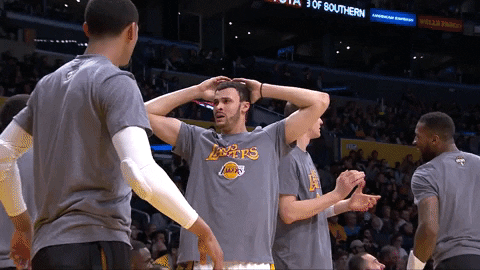 2. Decorate with Intention:
People are attracted to your vendor table by what they see when they first glance at the table. People will judge and decide whether they will approach your table in the first 3 seconds of seeing it. You need to really UP your decor game. Spend some time researching tablescapes because that is basically what you are building here.
Every inch of your tablescape (and your booth as a whole) needs to work together and be visually stimulating. Pick a theme for your table. For example, this summer you could do a Fun in the Sun theme and feature a large beach towel as your tablecloth, sand buckets to hold catalogs, etc. Think outside of the box, stroll down the summer aisle at the Dollar Store and get creative!
3. Dress for Success!
Anyone who knows me know that I am not a dress up girl! I like to be totally comfortable, you will never catch me at a vendor event in a dress or even in professional dress because it is not in my personality, but you will always find me dressed for success. I ALWAYS wear logowear like it is a uniform when I do my events. I want people to know what company I am with as soon as they see me, whether they are coming to my booth, or if they see me out and about at the event.
Just like people judge your table before they approach it, trust me, they are pre-judging you too. Fix your hair, put on a little make up and be ready to meet and greet everyone you see! And let's be honest, it's not just them judging us, we tend to pre-judge them to, we all do it!! Make sure you're dressed for success and you're approachable and smiling! It seems sad that I even have to write about this part, but like I said, I have been a part of many, many vendor events and I have seen more bedheads and just-slept-in-this outfits than I care to admit.


This blog post was inspired by a recent vendor event where the entire event felt very bland and boring, and I got the impression that the guests at the event felt the same way. People were just kinda wandering around, glancing at booths. I was the most popular booth at the event, which is great for me, but it made me sad to see so many guests just buzz by the other tables without really stopping.
BONUS TIP:
Have FOOD at your booth. Whether it's a bowl of candy, cookies, popcorn, I don't care. Have something that will attract people. And KIDS. How hard would it be to print out some coloring sheets and throw a box of crayons in a bowl for kiddos?
And don't be boring. If you're doing a theme (cause you should be), relate it to the theme. Do you want to be remembered for boring mints? Or do you want to be remembered for handing out Pop Rocks with a sticker that says "(insert business) ROCKS". Your coloring sheets for the kids, relate it to your theme. Do something to stand out from the crowd. Crazy sells.
Next vendor event I have, I bringing a megaphone. And anyone who shouts "I love (insert business) gets $5 off their order that day. Why? Because it's INSANE. And HILARIOUS. And the fun people will DO IT! And when they do, guess what? Everyone will turn around and LOOK at my booth to figure out what the fuss is all about. They'll wonder why we're over there having fun and laughing. And they'll be next.
Have a great week everyone! What is YOUR favorite thing to do at a vendor event? Tell us below!
Melissa Fietsam @DirectlySocial