I am soooo ready for July! Breakout the corn on the cob, potato salad and S'MORES!!
I live for cookouts and grillin' and all things red, white and blue! And since hubby does most of the grillin' at our house, I am off dinner duty most nights! WOO HOO! "Honey, make me some CHICKEN!"


July is an extremely important month when it comes to preparing your success for the fall months.
It is much easier to MAINTAIN a business through the summer than to completely restart a business from square one in the fall. Trust me on this, been there, done that! NEVER AGAIN!
So here are 10 Ideas to ROCK your JULY:
#1 National Postal Workers Day Day (7/1)
Show some LOVE to your mailman or mailwoman on this day! Those are some of the hardest working people I have ever met. They are out there walking and working, so matter the weather. On days when I wouldn't dream of leaving my house, I still get mail, isn't that crazy? Those people never stop working and since I order A LOT online, I need to show my mail carrier some EXTRA LOVE. And how will I show him some extra love on July 1st? I will be sure to give him a free product (with a mini catalog inside) filled with snack and water bottles and a gift card to a local fast food restaurant!
And make sure you use appropriate hashtags and post a picture of it on your social media platforms. This is a great way to show off your product and pay it forward at the same time.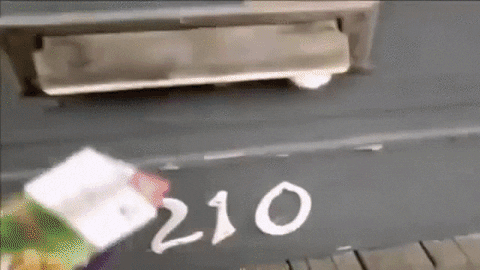 #2 – "Fast 4 on the 4th" (7/4)
This is a fun idea for a special promotion you can run on the 4th of July only. When someone orders 4 items from you, they get a free gift! You can have your graphic say something like "Purchase 4 items from me on the 4th of July and get a FREE gift!", then be sure to put a couple product ideas on the graphic too!
#3 "4 for $40" Sale (7/4)  
This is a 24 hour sale on the 4th of July only. Showcase some of your lower priced products and how they can get an awesome 4 for $40 deal, you can make a special flyer or image with the 4 for $40 products on it. This would also be a super easy Hostess-on-the-Go party where she just sells from the flyer!
#4 Support the Troops Fundraiser/Product Raiser
July is an awesome month to do something special for the troops. You could create a fundraiser and donate your profits to an organization that supports the troops, or you can use specific products from your company to donate to the troops. The customers buy products and donate them to the troops through you! You can use your commission to purchase care items to go in those too!
#5 – Run Your Own "Christmas in July" Sale
Choose 8-12 products to put on "sale" and create a cool flyer! People are naturally drawn to the word SALE (aren't we all!!) and who doesn't love a good Christmas in July sale!
#6 Change your FB Customer Group cover photo to something more "July" themed
This is an easy way to update your group and get a post into your group member's news feeds. Make sure you are using that prime real estate of the cover photo space as best you can. Make sure you are not always just featuring product, be sure to include your smiling face sometimes! And use the group photo size 1920×1080 for optimal visualization of your awesome banner and details! For our American friends, think flags, red/white/blue, fireworks!
 #7 Update your Facebook Business Page cover photo to something more July-like and add a FB Frame!
Make sure you are updating your Facebook Business Page with the season, you definitely don't want a cover photo featuring Christmas items up when it is July, unless you are doing a Christmas in July sale. Your cover photo is like your storefront window for your business, make sure it is attractive and in-tune with the season. Use a filter and add a summer frame, jazz it up! I saw lots of great frames on Facebook! Have you ever added a frame to your profile picture before? Just Click on your profile picture (update profile picture), then click on Add Frame at the top, then search for "4th of July" or whatever else you want and add a frame! Easy peasy!
Don't forget to join Directly Social on Facebook:
#8 Post engaging content the whole month of July!
Your followers and customers LOVE great content that makes them want to engage. I love to do trivia with my group, they're all over it. Find yourself some fun July trivia and ask a new question every couple days and see what people say! They just can't help themselves, they all want to prove they know the answer too, so they comment even when the trivia question is already answered! LOL!
I found this site below and will be making some engaging content of my own inspired by these trivia questions: http://www.imom.com/printable/fourth-of-july-trivia-game/#.WycsVadKhPY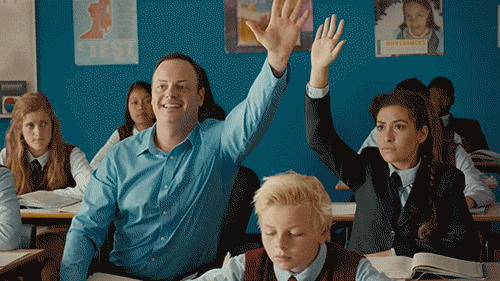 #9 Create a JULY Ideas Pinterest Board and share it
Head over to Pinterest and create a theme board specifically for July and pin what you love for July (tips, recipes, crafts, DIY, outdoor cleaning, etc). Once you have a minimum of 10-15 pins (I am sure you will find far more that you love), share the link to your Pinterest board in your customer group, your FB business page, your personal timeline, your customer newsletter, etc. Think all things summer and share those cute tips and ideas to get people sharing your content. Share a tip a day or at least a few a week! Share it everywhere! Invite them to follow you while they are over on Pinterest!
 #10 Host a Fireworks Frenzy!
Are you familiar with the Turkey Trots and Reindeer Romps? The Fireworks Frenzy works the exact same way! You get 6 people to collect $100 in orders, they start collecting on July 1st through 15th. You put all the orders in as one single party and split the hostess benefits/gifts. You can run special promotions like they get an extra gifts for being the first to turn in their order, for have $200+ in orders, etc. You can run one group the 1st-15th and another group on the 16th-31st!
What fun July ideas do you have?
Melissa Fietsam @DirectlySocial