Who is super excited about it finally being SUMMER? School's Out – Scream and Shout!!
Holy cow – what am I gonna do with all the kids at home for the next 3 months and work my business too?! Well, to be honest I am really excited to spend some quality time with my kids. Having big kids and little kids, I am well aware of how short their time with their mama really is, and I don't want to waste this summer! So we need to bust out some amazing summer biz ideas so we all have more time to do the important things this summer, are you ready? Let's dive right in!!

Why Facebook Theme Parties?
Bottom line, Facebook theme parties get better attendance and better interaction from guests.Who wants more people and more engagement? You're going to want to pick a theme for your entire Facebook Party. Every good party has to start with some inspiration and conversation. You will want to tie everything into a nice pretty bow with a THEME.
1. Create a Story:
Now that you have found a theme you like, RUN with it! Create a STORY. Every post you create for your Facebook script should tie into that story. Example: If we are doing a Bridal Shower party theme make sure you talk about food recipes, drinks, etc. If you sell Pampered Chef, what products can you use to enhance the Bridal Shower? If you sell Perfectly Posh, how can this fit your business? See where I'm going with this? For example: Bridal Showers, Graduation Parties, Dorm Decorating Parties, School's Out, Let's Flamingle (pink flamingos), Gourmet S'mores (INVITE ME!!!!), etc. Now every post in your Facebook script should revolve around this very theme.

2. Decide on Party Length:
Once you have your amazing JUNE theme party ideas, you need to decide the length of time that your party will last. When you hold a Facebook Party, you will have:
1. Pre-posts (before the party starts)
2. Actual "party" posts
3. Post-party posts (after the party)
So you need to be thinking about how long do you want that party to last –  30 minutes, 1 hour, 3 days, 1 week, 10 days? I suggest not dragging it out. I personally prefer one week or less. If they're going to buy-they will. If not, don't beat them over the head with 2 weeks of posts. Now, you can leave the actual ordering open (and I highly suggest you do), but there's no rule that says you have to post for two weeks straight. A party grabs my attention for 3 days. After that, I start ignoring notifications. Also make sure that you're reaching a couple of PAYDAYS with your party dates. People who get paid, like to celebrate and indulge. Make sure your party falls on that opportunity.3.

3. Where to Host Facebook Parties:
I LOVE hosting my parties in Facebook Groups and I'm going to show you why! I moved my parties to Groups in the beginning of the year and I have never been happier or more successful with them. In fact, I have held 21 Facebook Parties this month (May), I think I might know a thing or two about Facebook Parties, don't you?
Holding FB Parties in Groups:
This is SO EASY to do.
It will save YOU time.
You can do so many things in Groups that do not exist in FB Events
And it will save your HOSTESS some time!
AND…it'll get people invited to her party in a NON-spammy way!
Check out this post for TONS of great tips on partying in groups: CLICK HERE
4. Building the Foundation:
Figure out what YOU need to post into an online party, you need a FB Party outline .This is the most vital information you have to get across. So, you need to sprinkle this strategically into your outline. Think of this as building a house. THIS is the foundation of your party. We are building your script in layers. And this must be done first! Is there anything else you can think of that is necessary for your party?
1 – INTRODUCTION: Introduce yourself and your company. A picture of you and your family is best. A picture with product is great too. Tell them your occupation, where you live, and how many kids you have. Give them something to CONNECT with you about. And don't assume people know what your company is all about. Teach them something they didn't know.
2 – BOOKING SEED: We have to book parties. Make sure you have a plan to book some.
3 – RECRUITING SEED: We have to always be adding new people to our team. So what's your plan?
4 – CUSTOMER GROUP: How are you going to get all these people added to your customer group? A sale is a dead end if you don't have a follow up plan in place. Draw them into your community.
5 – CUSTOMER SPECIAL: They need to know about the deals for the month
6 – THANK YOU: This needs to be a very "well thought out" thank you. Recap with link to customer group, link to order, and date the party is closing. Click here for a FREE FB Party Outline Printable


5. You need PRE-POSTS
This is the time before the actual party script begins. When your hostess adds her guests, it's usually a process. This doesn't necessarily happen all at once, even though that would be great! So these posts are more for engagement, entertainment, and facts. It's like the phone call before a date, right? Let's get to know each other before this shin dig gets started. And here's the "meet up" information: here's how the party will go, date, time, all the details.
FOR EXAMPLE:
1) JUST THE FAQs: Give them everything thing they need to order form the party.
2) SHARE AN ALBUM: Create an album on your BUSINESS PAGE of a certain collection of products. You can share the LINK to that album as a post in the party. This is how I showcase our company and a sample of our products.
3) CATALOG LINKS: Give them the links to view the catalog before the party even gets started.
4) GET TO KNOW THEM: ask them a question about themselves. Where are you from? How do you know the hostess? Things like that. How long do pre-posts last? I do one day. And prep my hostess ahead of time. "They all have to get added May 30th! Party starts June 1st!"



6. It's SHOW TIME!
It's time to fill your script with the heart of your business. These are your "selling posts".
Keeping with the theme of your party, you need to figure out how many posts you have to fill in your outline and WHAT posts go along with your theme. So if we're doing a "School's Out! Scream & Shout!" theme…bundles of products that talk about all things for the kids, for the frazzled mom, quick and yummy food & drinks! Basically, anything that can relate to your theme! My theme for this training is "Summer to Remember", so I made something for you!
🍉 I created a Summer Bucket List that you can share with your customer group and inside your Facebook parties in June. Because remember…you should be providing VALUE to your customers lives! Your party can't be 100% selling, booking, and recruiting. Ask yourself how you can provide something of value to them and sprinkle it in!
PRINT YOUR SUMMER BUCKET LIST HERE
🍉 Another example is recipes. You can share a few family recipes within your party script. Those are great for a School's Out or Bridal Shower theme.


7. Post Party Posts:
So your party posts are done. I know…I know…you're tired. That was a lot of WORK! But WAKE UP! Cause you're not done yet! Let's say we chose a 3 day script. Now a typical party stays open for 2 weeks. So what do you do for the rest of the time? I suggest one post a day for the remainder of the party. That way they get one "PING" on their phone from you a day. A reminder of, "hey! Don't forget to order."
RECAP your foundation:
🍋 BOOKING SEED: We have to book parties. Make sure you have a plan to book some.
🍋 RECRUITING SEED: We have to always be adding new people to our team. So what's your plan?
🍋 CUSTOMER GROUP: How are you going to get all these people added to your customer group? A sale is a dead end if you don't have a follow up plan in place. Draw them into your community.
🍋 CUSTOMER SPECIAL: They need to know about the deals for the month.


8. FREE June Facebook Party Banners:
Ready to start hosting those JUNE theme parties? Here's ANOTHER FREEBIE for you! Each month in our Directly Social group, I create 4 Facebook party banners to use each month in your parties. These are fun ideas to build a theme party around! JOIN THE DIRECTLY SOCIAL and grab these FRESH & NEW party banners every month:
https://www.facebook.com/groups/directlysocial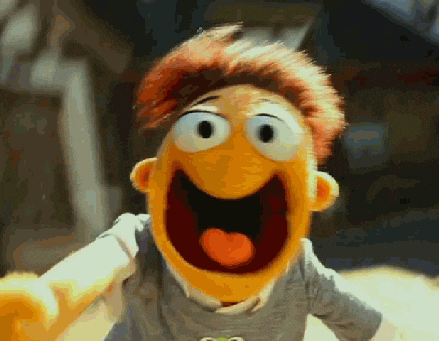 9. FREE June Customer Group Posts:
Are you having fun yet?? Cause there's MORE!!! Here you go! You DO have to be a member of Cinchshare in order to get these links. Don't have CinchShare yet? You can sign up here and use the special promo code CINCHFREE to get a total of 5 weeks FREE (37days). Once you are a CinchShare user:
✅ STEP 1: Join Directly Social FREE FACEBOOK COMMUNITY
✅ STEP 2: Click on this link once your request is approved:
https://www.facebook.com/DirectlySocial/photos/gm.2029509767076985/1622678774500179/?type=3&theater&ifg=1
✅ STEP 3: Schedule all your business engagement posts for the entire month of June in less than 5 minutes!

10. 10 Ways to ROCK Your June
Need more great ideas to ROCK YOUR JUNE? Check out last week's blog post here!



Happy Planning everybody!
Melissa Fietsam @DirectlySocial