Think what you want to about Donald Trump, but I will tell you, I used to LOVE his show The Apprentice and his infamous "You're Fired!" at the end of each episode.
I loved the urgency and intensity of the show and loved to see how people perform under pressure and rise to the occasion! People can do amazing things under pressure and when they feel the urgency to get things done. For me, it gives me sheer adrenaline to work on risky projects and try things I have never done before in my business. I never want to get to a place of complacency or apathy in my business, where I just don't care to work for it anymore…where I'm content to sit on my butt and watch the world around me. That is not me, that is not in my nature, and it shouldn't be in yours either!


I get it, some weeks and months are harder than others and sometimes you just don't have anymore gas in the tank. But let's get real! Most of the time you're honestly just being the worst boss ever in your own business! You're not getting things done, you're making excuses, you're piddling around doing things that bring no real value or $$$ into your business. You're "playing business" and not actually working a business.
Businesses MAKE money, hobbies COST money!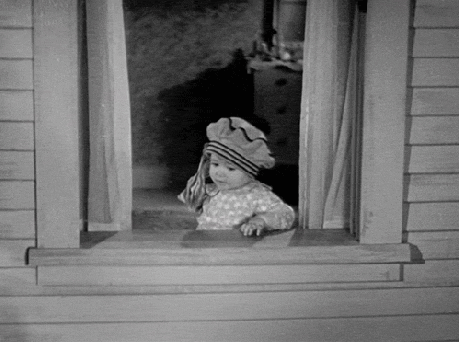 I am going to share with you a little tidbit that I heard many years ago in my direct sales career, so long ago that I can't actually remember who originally said it, "You many need to fire yourself from the business. Yep, that's what I said, sometimes you might just need to give yourself the old heave-ho!".  Think about this scenario; if you worked at a company and you had an employee performing the way you are performing in your business right now, would you keep them on the payroll? If yes, awesome! But I would venture to guess that most of you would say NO WAY! You would fire you in a heartbeat — so do it now! Yes, I am giving you permission to completely fire yourself from your own business!
Even for me, there are some months where I just royally screw up my business. I get comfortable in my day to day, I do the mundane business tasks with no sense of urgency and basically just "exist" in the business and perform like a lifeless robot. I need fired, I deserve to be fired! So every now and then… I DO fire myself completely from the business. I fire myself on a Friday for being ineffective and not doing what I know needs to be done for my job to grow my business. Then I will spend the weekend thinking about what I know needs to be done and coming up with a plan to make that happen. Then I rehire myself on Monday morning to get things done right.
How are things going in your business? Do you need to go all "Donald Trump" on your own butt and give yourself a pink slip? If you're not working your business with urgency & intensity, if you are not leaping out of bed each morning because you are so excited about what you are doing and who you're helping, you should be fired!
My favorite plan of action to REBOOT:
2 days: Make a list of all the things you need to get done in the next two days. These are #1 priority. And this list needs refreshed often.
2 weeks: Make a list of all the things that need done in the next two weeks. And refresh this list every couple of weeks.
2 months: Make a list of all the things that need done in the next two months. This is where your quarterly planning comes in; upcoming holidays, incentives, sales, etc.
HAVE YOU JOINED OUR FACEBOOK GROUP FOR MORE TIPS?
Complacency & apathy will be the death of your business, do not allow it to come to that.
Deep down, regardless of what you portray to others or make yourself look like on social media, you know if you've been slacking in your business. If you're doing enough to just get by and hoping the "boss" doesn't notice…you need to get a grip! Since you're the boss…you're just cheating yourself and your family out of success. So take a page out of Donald Trump's show, maybe it's time to say "YOU'RE FIRED"! Wipe the slate clean, get your thoughts and plans together and then rehire yourself to rock your biz!
Melissa Fietsam @DirectlySocial