As the days and weeks fly by here in 2018, I am becoming more and more obsessed with Instagram and Instagram Stories.
While my first love will always be Facebook…Instagram (insert heavenly sound here) is just downright FUN to be on! Have you checked out Instagram Stories? I absolutely LOVE stories and I love to check out other people's stories.

So what are Instagram Stories?
In Melissa terms, they are the "behind the scenes" of my life as a work at home mom boss, getting things done while chasing kids, cooking and driving the mom taxi! It is real and raw, and only available for 24 hours and I love that. Your Instagram wall is where you put your best foot forward, where you work to create the perfect grid of colors and theme, or express your mess…your choice! But Instagram Stories is where people get to see the real you, the nitty gritty and the stuff they love to see.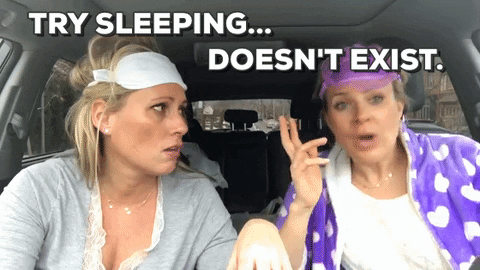 Why Instagram Stories?
I love when I see people use their stories to share events in real time as they are happening, verses a static post on their Instagram grid. The stories only last 24 hours but they can showcase your awesome personality and show your fun side. You also have the ability to add filters, stickers, text and emojis and you all know how much I love emojis!
But Melissa, How do I Access Instagram Stories?
Log in to your Instagram account and click on the little house button in the lower left hand corner. Once you are on your main home page, you will see a line of circles across the top of the app, those, my friend, are Instagram Stories from people you follow! Get ready to have your socks knocked off. You will learn far more about people you follow from their Instagram Stories than you ever will from their pretty grid on their wall.

How do I Post My Own Instagram Story?
On that top line of circles, you will see your circle to the far left. Click and hold the circle with your finger and Add to Your Story will pop up and then from there you can decide what you want to do.
Type – Allows you to choose a background and just type something
LIVE – Allows you to start a live video, BUT this will completely disappear once the video is over (use sparingly)
Normal – Allows you to take a regular photo like normal
Boomerang – Allows you to take mini videos that loop forwards and backwards, super fun!
Focus – Allows you to keep a person in focus and blurs the background to make them stand out
SuperZoom – Allows you to zoom in on a person or thing slowly or quickly (3-15 seconds) getting really, really close (humorous)
Rewind – Allows you to make videos play in reverse (my kids love this when they are jumping off things)
Hands-Free – Allows you to start recording a video with a tap verses the hold the button mode
Stop-Motion – Allows you to take a series of screen pics and stitch them all together

So who is on Instagram?
POST YOUR LINK BELOW!
Melissa Fietsam @Directly Social
Join our Facebook Group