I love finding new apps to make my life easier/better, don't you?

One of my favorite things is to log into the app store and see all of my current apps that have new updates. Updates make me giddy because it means they're constantly making my favorite apps even better!
This week I wanted to share some of my favorite non-business apps with you because they are absolutely amazing. We are mamas, cooks, chauffeurs, photographers, entertainers and so much more. I just wanted to take a minute this week and celebrate you as YOU, not just you as the business woman. No worries, in future weeks I will be sharing my favorite apps that fall into different business building categories like organization, time saving, photo content, and more! But for this week…I wanted to share apps that I use in my personal life that make me happy!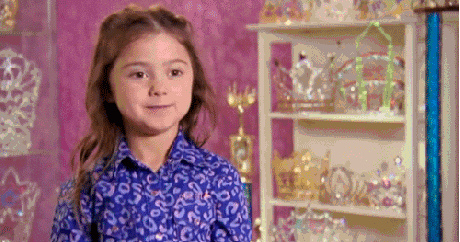 Life360 – (Free)
This app is fantastic if you have young drivers. You open the master account and then you give your family the code to log in and connect to your master account. From the Life360 app I am able to see where everyone is in my family, almost down to street view. For my young drivers, I can see where they have driven today and what their maximum speed was. I can see when they arrive at school and when they leave to drive home. I can see who is where, including my husband, in case I need him to pick something or someone up for me. I will warn you, this does backfire on you when you are in the Dunkin Donuts drive-thru and everyone starts texting to bring them home something too. Check this one out – it was referred by a policeman.
Kroger – (Free)
This is my local grocery store, but I love this app because every Friday they have Freebie Friday coupons to get a certain item completely free if you download the coupon onto the app. Here's the thing, I WANT to be a couponer, I want to save money, but I don't want to sit and clip coupons, work on matching scenarios, and I really don't want to do math. It makes my brain hurt.
I want to grab what I need and get that discount! The reason I like the Kroger app is because I can quickly scroll through the digital coupons, "clip" them in the app and then just type in my phone number in the checkout line and all of those digital coupons apply to my order. No scissors, no math, no headache. I am sure your local grocery store has something similar. I use the Dollar General app sometimes too. Check to see if your grocery store has one!
Groupon – (Free)
Some days mama just needs a break. I love my Groupon app for those last minute "adventures" with the kids, even the big kids! I grab the Groupons at the last minute so I don't forget that I have them. I have had a few expire when I didn't pay attention to the expiration date, so now I don't buy them early unless it is a big event (like Pentatonix ticket for $20! #Score). We have done glow in the dark mini-golf, Great Wolfe Lodge water park, tours, etc. And then I have also been known to grab a massage or pedicure for myself here and there. Using the app makes it super fast to check what's available while waiting to pick up the kiddos at practice or something.
GrooveBook – (FREE app, $2.99 a month photo book)
I am the queen of taking pictures and never printing them. Sometimes I upload them to social media, but for the most part, they would just sit on my camera roll on my phone. GrooveBook to the rescue! Each month I can upload 100 photos through the GrooveBook app and it ships me a photo book of actual prints of my images. The photo book is bound with perforated prints that you can easily tear out of the book for Grandma or to hang on the fridge. What I love about GrooveBook is how fast and easy it is to use and they send me reminders to fill my book each month so I never miss out.

Dunkin Donuts – (FREE)
I bet you aren't too surprised that I would list this app. I'm not gonna lie, I love Dunkin Donuts and I use the app almost every single day! The more you use the app, the more free stuff you get! You can have your app pre-loaded with funds each week by linking your credit card if you want. I have mine load funds each Monday to keep me from overspending at my favorite drive-thru. But what I LOVE about this app is that Dunkin Donuts is an official sponsor of our local hockey team (Cincinnati Cyclones) and also the Cincinnati Bengals NFL football team, which means when they have a win…Dunkin Donuts adds a one day voucher to your app for a free iced coffee, good for the next day! Whaaaat??? #ShutTheFrontDoor…Free iced coffee and I didn't even go to the game? That is awesome! And I always get a paper receipt because they have a free donut on the bottom if you give them a customer service review. Free donuts and free iced coffee? Best.App.Ever!

Kohl's App-here's a freebie, feelin' frisky!
Okay…seriously. Everybody loves Kohl's. But ONLY if you have a 30% off coupon, right? Like…I don't shop without one (and I know you don't either!). So what happens…every. single. time. YOU FORGET THE COUPON! Well…fear not my thrifty friends. Download the Kohl's app and all your coupons are loaded into your account. And guess what? So is your KOHL'S CASH that you always forget to spend! That's almost criminal by the way…
So don't forget that one. I always have like 3 coupons to add right from my phone at the checkout. Kohl's loves me and my non-full price paying self;)

What are your favorite personal/non-business apps that you use regularly?
I would love to find some new ones to fall in love with!
Melissa Fietsam
@DirectlySocial