They say that leaders are readers and I believe that to be 100% true.
I learn so much from reading books (or listening to them), they spark ideas and thoughts in my head that would never happen otherwise. I believe good business books breathe life into me when I am feeling tired, stale or just plain burned out!
I wanted to take a minute and just share with you some of my favorite marketing books! We will share in categories.
So next up is leadership and inspiration! But let's talk marketing favorites first!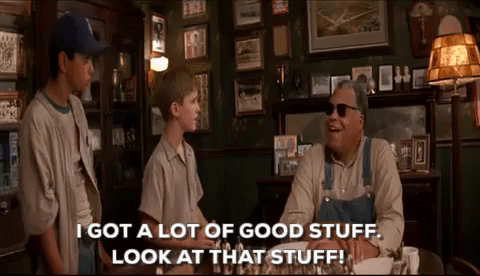 The Purple Cow

 by Seth Godin

This is my bible of marketing. I have learned so much from this book when it comes to being a "remarkable marketer". The book is written to more corporate marketers, but I will tell you , I am able to glean so much great info from its pages. For many, many years this was my primary go-to marketing book. I love that it is a small book that fits right into my purse and it is all about how to really stand out and be that purple cow! My favorite quote from this book:
"In your career, even more than for a brand, being safe is risky. The path to lifetime job security is to be remarkable." 
Be Our Guest

 by Lee Cockerell

If you know me, you already know I am a HUGE Lee Cockerell fan! I devour everything he writes! In this book, he dives deep into the art of customer service. At the end of the day, Customer Service IS marketing and can help you or hurt you. This book is all about the importance of details, the small things, that bring positive experiences to your customers and keep them coming back! Here's my favorite quote from this book:
 "You don't build it for yourself. You know what people want, and you build it for them." – Walt Disney.
 Jab, Jab, Jab, Right Hook: How to Tell Your Story in a Noisy Social World

  by Gary Vaynerchuk

What can I say about this one other than this guy knows his stuff! Want to learn how to stand out online? Want to learn what took my business to the next level? This is the book, period! My favorite quote from this bad boy:
"It took thirty-eight years before 50 million people gained access to radios. It took television thirteen years to earn an audience that size. It took Instagram a year and a half." 
Go Pro: 

7 Steps to Becoming a Network Marketing Professional by Eric Worre

This book is simple concepts for marketing. It's also a great book for anyone who comes to you and asks about digging in with their business, hand them this book first. It's very clear that success comes from hard work, period. And sometimes we just need to say that out loud. He gives you proven steps to take to market your business and will inspire you to jump right in! Favorite quote from this book:
"The greatest benefit isn't getting what you want. The greatest benefit is what you'll need to become in order to get what you want." 
Take the Stairs: 7 Steps to Achieving True Success

 by Rory Vaden

This book…phenomenal! A must read for anyone in small business. I was so inspired by this book years ago that we did an entire retreat around it. He will teach you why good old fashioned hard work may seem like hard work in the beginning, but it's actually saving you hard work in the end. By getting to the grind, you're creating a much easier path to your future goals. You'll be ready to dive into your business full throttle with NO EXCUSES! So I kind of snuck it in on the marketing side. But you can't market if you're not willing to work for it…that's my story and I'm sticking to it!My favorite quote:
"It's okay to be scared—do it scared. It's okay to be unsure—do it unsure. It's okay to be uncomfortable—do it uncomfortable. Just get started where you are. That is the attitude of the most disciplined and successful people on the planet."
Melissa Fietsam
@DirectlySocial