JOIN THE DS ELITE LEADERS GROUP
Are you a Leader?
Let's start there! I believe you are a leader if you currently have at least one person on your direct sales team that you work with to motivate and grow in the business. Regardless of how many people you need on your team to achieve a certain title in your company, I believe you are a leader if you are working with even one person, you are their "leader".
Why do you want to join the Leader Group:
Because we're women. We have an empire to build…and…the dishes, and the carpool, and the bills, and the mother-in-law (#sorrynotsorry), and the BIG kid (AKA: mother-in-law's son…LOL!), and the dog has to go to the vet, and they forgot their lunch at home (again)…okay…you get it.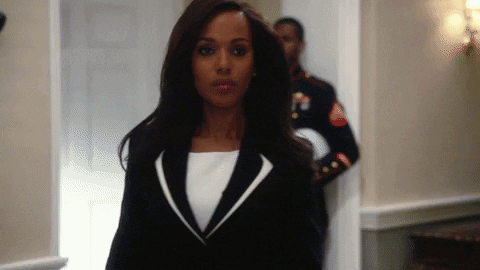 Do you want to grow your team? Do you want your team to sell more? Do you want to advance in title and promote more leaders? Do you want to make more money? Do yu want to learn how to be the best leader you can for your team? Do you want to know what is working for other leaders across the industry? Do you want private small group coaching and brainstorming with me every singe day of the week? Then you need to be in this group!
Here are some topics we cover in our DS Elite Leaders Group
*Recruiting (team and personal)
*Promoting Downline Leaders
*Working with New Consultants
*Increasing Team Sales
*Increasing Team Member Activity
*Learn Good Leader Time Management and Balance
*Hosting Business Opportunity Events (online and offline)
*How to host effective team trainings (weekly/monthly)
*Personal Development for Leaders (you!)
*Running Effective Contest and Incentives
*Where to find inexpensive prizes/resources
*How to do effective coaching calls with your team members
*Raising the Dead (inactive team members)
*Team Retention (how to keep them from quitting/leaving)
*Happy Mail Ideas and Resources
*Leaders are Readers – what books to read (starting a summer book club in this group!)
*Planning: Daily, Monthly, Annually
*Best Leader Tools – apps, websites, programs
*Working with an online team
*Working through Leader frustration and burn out
*How to build a positive team environment with a killer FB group
*Prompts  of what to post on your team pages on a weekly basis
*How to build resources & systems for your team
*Implementing push weeks & power products – help your teams sell $$$ more a month
*Understanding your role as a leader
…. and so much more!
WHAT DOES IT COST?
Only
$10

a month!
STEP 1:

STEP 2:
Once you join via PayPal, make sure you fill out the survey:
https://goo.gl/forms/CIvODHKnDv9MlT4v2
STEP 3:
and then request to join here:
All requests to the Elite Leadership group will be processed within 24-48 hours
Subscription Cancellation:
If you cancel your payment plan, you will be removed automatically from the group and can subscribe again at anytime
Testimonials:
I felt as if I had reached a plateau of sorts, I love my awesome team of ladies and wanted to keep moving forward but was slowly running our of original fresh ideas to inspire these ladjes. Until that fateful day in Orlando I met and had the pleasure of listening to your story Melissa Fietsam ! This group has taken me to the next level and beyond, I have implemented so many helpful tips and ideas and have already seen an increase in sales as well as team participation. The feedback from my girls has been awesome !! I cannot thank you enough Melissa !!!
Wendy Gundlach – Director, Lilla Rose
I can't begin to tell you how amazing the DS Elite Leadership page is and what it has done for my business. My team is small but I still implement what she does and adjusts it to my team. Beside my team doing better, my own business and leadership skills are stronger. I have always had strong leadership skills because of my fulltime job but this is so different. I have always followed Melissa Fietsam on social media and have learned so much from just watching past YouTube videos but this group takes it to the next level. You will never get an opportunity to learn so much in one place. The best part about the group is that she shares it all. She holds nothing back… this group is about as real as it gets. You will never find another group that is as motivational, supportive and detailed orientated as this one. No matter what company you are with, you will want to be in this group to learn from Melissa and the sisterhood. This group is a must for your success.
Jennifer Messerschmidt –  Director, Thirty-One Gifts.
When I found Melissa's leadership group I was so excited! I had been looking for guidance in how to build and maintain my team! My upline wasn't teaching me past a certain point and I was getting frustrated! The social elite leadership group was the answer! I love how I can use these ideas in this group even though I'm a consultant with Norwex! It has truly been a blessing to me and the growth of my team.
Lindsey Pickering – Team Coordinator, Norwex
By following Melissa's trainings, I'm able to focus on my leadership directive as I'm planning to become Director and going to Maui next year! She makes everything look so SMH easy!
Sherry DeLuca – Senior Consultant, Thirty-One Gifts
I recently joined Melissa's Elite Leadership group and I've already been challenged to step up and be a better leader, have more communication with my team and grow my personal business. I need to be held accountable and I appreciate the challenges posted and the interaction within the group as well. I am excited to see my business and team grow in 2018!
Lynita Stambaugh –  Advanced Director, Clever Container.
Melissa's leadership group is amazing. I'm on my way to Director again and I couldn't have done it all on my own. All her ideas are amazing and the way she get's us thinking out of the box is fantastic. We also get to share our ideas and brainstorm together. I would recommend this group to anyone looking to grow their team and move up in your company. Melissa's elite leadership group is amazing! Her daily tasks have helped me to build relationships with my team and to feel comfortable to work with them on sponsoring. Prior to joining the leadership group, I wasn't sure how to encourage lineage promotions and support my team. My confidence and commitment to my team have grown leaps and bounds.
Alesha Lane – Director, Thirty-One Gifts
Since joining Melissa's group, I feel like I have both a cheerleader and a personal trainer. Plus, I thrive on new ideas, and there are plenty here! It's energizing to be surrounded by others who want to do better by themselves and by their teams. The synergy has freed me to work on my sales, team systems, and become more of a cheerleader and DOER for my teammates.
Wendy Dykema – Team Leader, Usborne Books & More
I'm extremely grateful for the Directly Social Elite Leadership Group! Melissa continuously (and selflessly) shares her brilliant "out of the box" ideas and systems on how to run a successful DS business. She stays current, and is always one step ahead. Joining her group is one of the smartest investments I've made in my business thus far!
Michelle Hartman – Senior Director, Thirty-One Gifts
I have been in this industry for a long time and I have worked with some of the best. Melissa is definitely the best of the best… she is REAL and provides not only the tools..but more importantly she provides the in-depth training on how to utilize them. Melissa isn't talking at us…she walks the walk right along with us and is so incredibly generous in sharing everything with us.
Jennifer Barsz-Trevarthan Director, RubyRibbon
Melissa's leadership group is amazing. I'm on my way to Director again and I couldn't have done it all on my own. All her ideas are amazing and the way she get's us thinking out of the box is fantastic. We also get to share our ideas and brainstorm together. I would recommend this group to anyone looking to grow their team and move up in your company.
Samantha Mason – Senior Consultant, Thirty-One Gifts